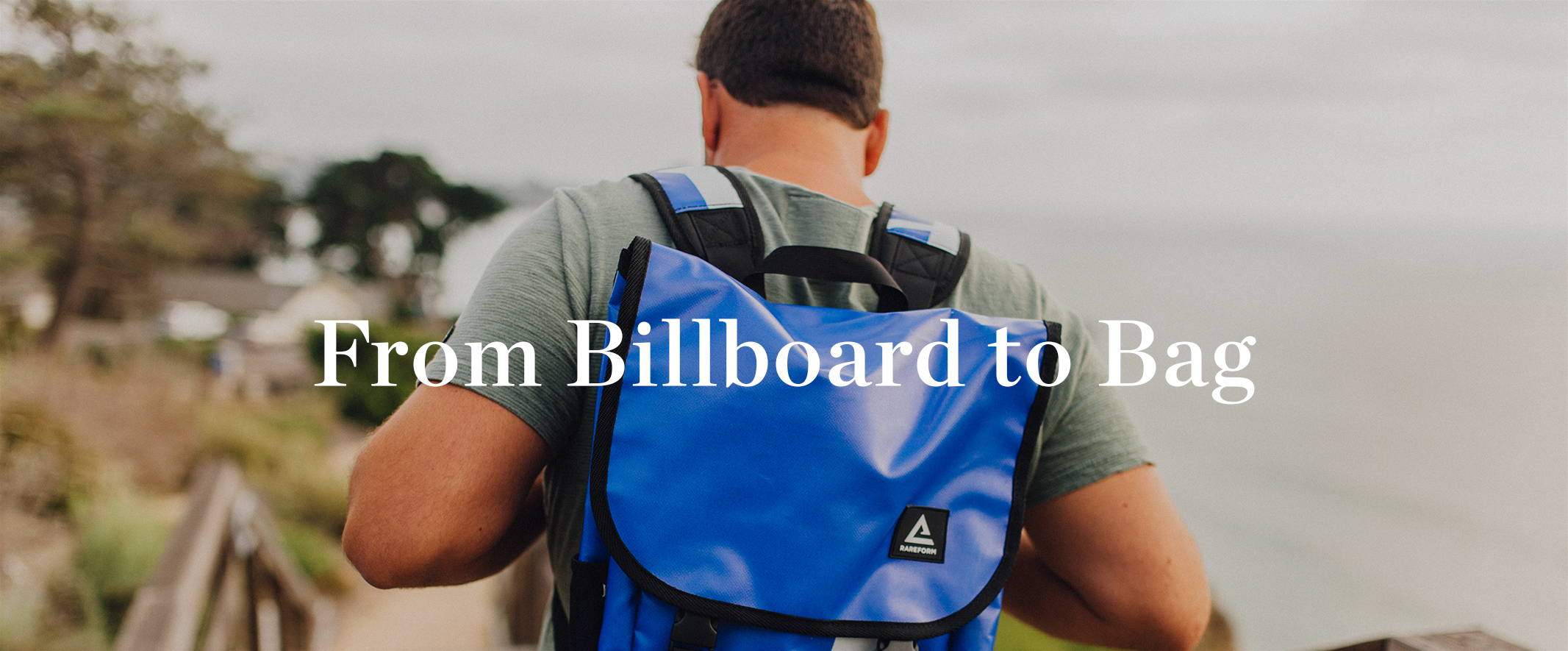 once a vinyl billboard, now a bag
Here at RAREFORM, we like to break from convention and stand out from the crowd. Every surface is a chance to express yourself. When you find your perfect RAREFORM bag or accessory, its story is different from any other and becomes yours to tell. Every bag started as a billboard. We then hand-cut and craft unique designs to create our high-quality products.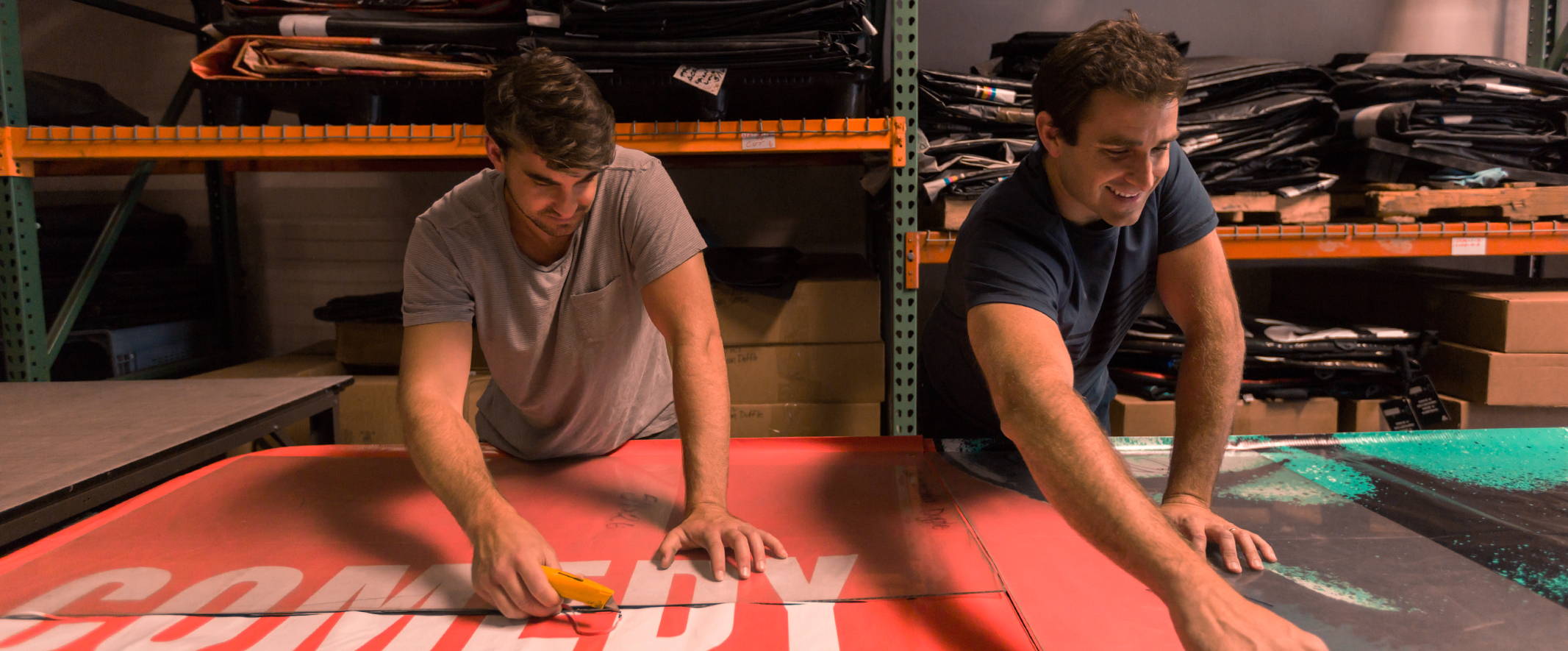 HOW WE GOT HERE
In 2012, brothers Alec and Aric Avedissian founded RAREFORM with the belief that a company shouldn't have to choose between creating high-quality, one-of-a-kind products and doing a little good in the world. These days they put their love for all things unique and creative into every one-of-a-kind product RAREFORM makes. With a continued commitment to the principles that got the whole thing started—quality, originality, and sustainability—RAREFORM's best days are still ahead.
ONE-OF-A-KIND
Just like each billboard is unique, so is every bag we create. Every new product is entirely different from the ones that came before it. Each has a different print and a different history. Plus, vinyl is naturally durable and a great material to work with.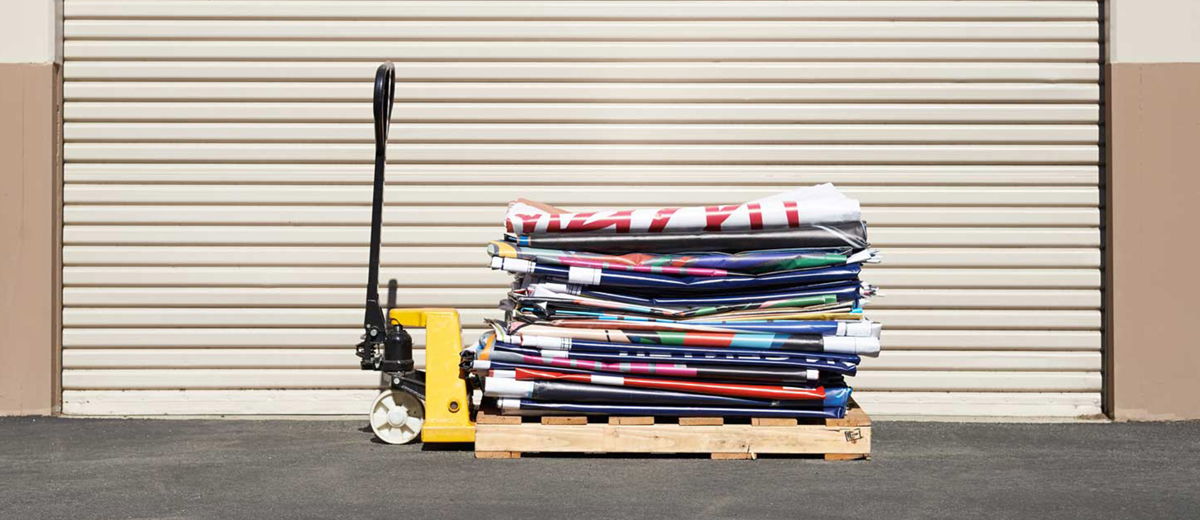 OUR PROCESS
Our story begins with bold billboards destined to sit in a landfill. We intercept those billboards and repurpose them into completely one-of-a-kind products. Every billboard we receive is carefully cleaned, cut, and sorted before it is sewn together into a unique RAREFORM product. We're repurposing 20,000 lbs a month of billboard vinyl into one-of-a-kind products.
FEATURED IN: