7 Billboards across Los Angeles 
100% of profits donated to Equal Justice Initiative
RAREFORM is committed to learning, growing, and most importantly - taking action. In light of this, we have posted 7 billboards in the city of Los Angeles supporting the Black Lives Matter movement. We are turning these into bags and 100% of profits from this collection will be donated to the Equal Justice Initiative.
Pre-order your bag now and they will ship once completed. Expected arrival is August 15, 2020. By ordering from this collection, you will receive a product that is directly from the Black Lives Matter billboards and is limited edition. We hope that these bags not only profit economic support to EJI, but also spark ongoing conversation and action in our community.
Equal Justice Initiative has "made eliminating racial bias and discrimination against the poor a central feature of our work". They are committed to work in the fields of Racial Justice, Criminal Justice Reform, and Public Education. You can read more about their work and donate directly here.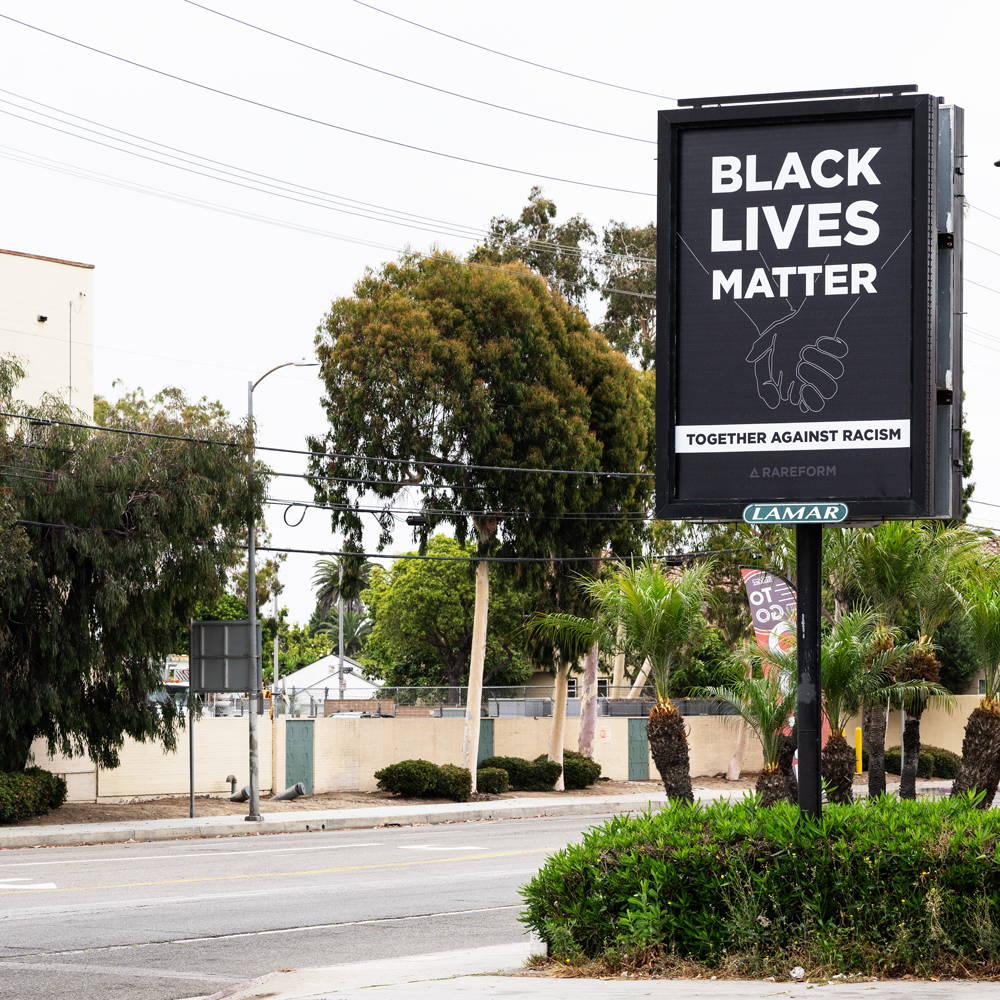 Frequently Asked Questions
When will I receive my item?
You can expect to see any items you purchase from the Black Lives Matter collection arrive around August 15, 2020. You will be contacted via email as the date approaches and soon as your item ships.
Will I get to pick my exact bag?
You will not be able to pick you exact bag, but it will be coming from these exact billboards. However, each bag will still be 100% unique and an important symbol of this movement.
Where will the proceeds be donated?
100% of the profits from this collection will be donated to the Equal Justice Initiative. You can learn more about their mission or donate directly by visiting www.eji.org.
7 BLACK LIVES MATTER BILLBOARDS
Here are a few locations you can spot these billboards at: