iPhone X/XS Case
Sold Out
Final Sale
Description
The iPhone X/XS Case is a simple, minimalist case that combines sleek design and sturdy protection, cobranded by Nomad Goods. Built with a high-grade polycarbonate body, bonded to a raised TPE bumper on the edge, iPhone X/XS Case provides protection for your screen and prevents damage from drops at all angles.
Details
Shipping and Returns
Hand-Cut in California.
FREE shipping on all U.S. orders over $100.
Ships within 1-2 days.
All international shipping carrier calculated at checkout.
Our Process
How we do it
We recycle billboard vinyl and turn it into unique, durable bags and products. Over the past six years we've processed 2 million pounds of vinyl that's destined for landfills.
Hand cut vinyl
Making the best of what we have
Each item is sewn to create a unique, high-quality, durable product where there's literally nothing like it. Each of our cut pieces are meticulously sewn together using high quality materials to ensure that your bag can endure whatever adventure you take it on.
Customer Reviews
Write a Review
Ask a Question
06/25/2020
Jessica G.
United States
Great Case!
Case was so pretty and more durable than I expected
02/09/2020
George S.
United States
The Best Phone Case Ever!!!
This is the best phone case that I have ever used. I usually use Apple silicone cases but loving Rareform products I thought I'd give theirs a try. When I received it I was blown away! I love the one of a kind uniqueness of Rareform products. I've already begun to receive complements on its look. The case is slim but obviously every bit as durable as Apples silicon cases. The case also has just enough grip but not enough to get snagged in pockets like the Apple case. I'm looking for another Rareform case and can not wait to receive it.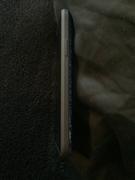 01/06/2020
Heather Y.
United States
Nice case
Provides stylish coverage and protection. Love all the designs and material.
12/24/2019
Lisa M.
United States
Cool case
My son loved this. Very cool and unique.
12/15/2019
Carol S.
United States
I Love This Phone Cover
I have been looking for a phone cover for over 6 months and never could find one I really liked. I love the fact that this is made of recycled materials and it is fun knowing that there is no other cover like mine - bonus! I would highly recommend looking here if you are in need of a phone cover.
translation missing: en.general.accessibility.refresh_page
translation missing: en.general.accessibility.selection_help