Hadley Backpack
Sold Out
Final Sale
Description
The Hadley Backpack is our mid-volume backpack backpack, smaller than the Ace Backpack yet larger than the Braxton Backpack.  This sized-down silhouette is perfectly tailored to fit your style and carry all essentials.
Details
Shipping and Returns
Hand-Cut in California.
FREE shipping on all U.S. orders over $100.
Ships within 1-2 days.
All international shipping carrier calculated at checkout.
Our Process
How we do it
We recycle billboard vinyl and turn it into unique, durable bags and products. Over the past six years we've processed 2 million pounds of vinyl that's destined for landfills.
Hand cut vinyl
Making the best of what we have
Each item is sewn to create a unique, high-quality, durable product where there's literally nothing like it. Each of our cut pieces are meticulously sewn together using high quality materials to ensure that your bag can endure whatever adventure you take it on.
Customer Reviews
Write a Review
Ask a Question
07/23/2020
Jamie B.
United States
It's the perfect size backpack. It's well made and I'll be buying more.
Good company. Customer service was great and I love the concept
06/18/2020
Bob B.
Canada
Rareform Hadley and Quest
I just received my Hadley and Quest back packs. It took me over a year of searching for the perfect backpack, and when I stumbled on Rareform, I knew right away this is what I want. It took me a while to decide on which backpack and design, but I couldn't be more pleased when my order arrived. I will admit, the Hadley is a little smaller than what I expected, however; the compact design will actually make my needs more manageable and definitely easier. Thank you Rareform. I will be a loyal customer for life.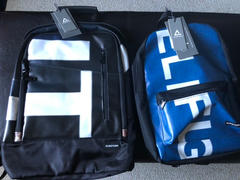 03/28/2020
Caryn B.
United States
Strudy and Useful
This backpack is extremely useful and extremely basic. It is supremely sturdy and can take a beating. It have used it for several months as I work with kids and dogs it has taken it all and looks as new as the day I purchased it.
03/21/2020
Jennifer V.
Canada
Backpack
Great love the colors
03/13/2020
Deborah L.
United States
Cutest backpack ever
I love this backpack! So perfect for everyday use
translation missing: en.general.accessibility.refresh_page
translation missing: en.general.accessibility.selection_help